For pumped effluent discharge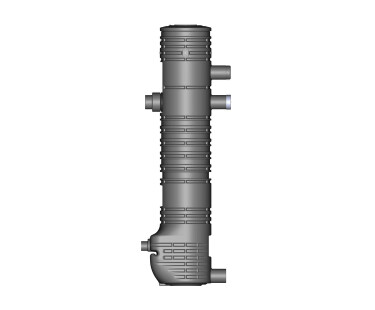 Some installation configurations require the installation of a pump at the end of the system to uplift the treated effluent to a higher level or above-ground. Most suitable for level sites discharging direct to a watercourse*, drainage field or raised bed.
*subject to local or national regulations.
The pump is installed in a pump shaft. BIOROCK has developed an optional pump shaft with a diameter of 400 mm which is designed to fit to the ECOROCK units.
---