Wind driven ventilator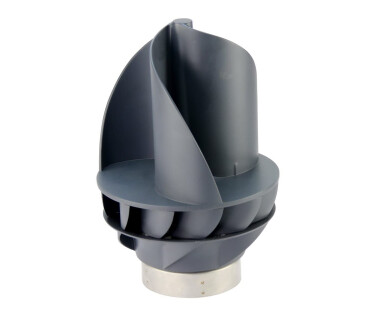 The aeration of the BIOROCK unit and Primary Tank is executed by natural draft. To ensure a proper ventilation of the BIOROCK system the use of a wind driven ventilator is recommended.
BIOROCK offers a stainless steel mechanical wind fan to support natural ventilation of the system.
The fan is operating with a wind speed of as low as 1m1/second. Its bearings are complete dust free and don't need any maintenance.
---