For high-level effluent discharge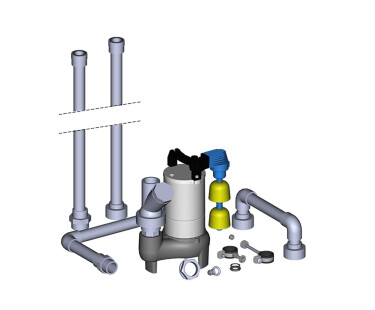 BIOROCK offers a "high-level discharge" option. Most suitable for level sites discharging direct to a watercourse (*), drainage field or raised bed.
Our high level discharge system is equipped with a reliable, high-quality pump kit. This kit is delivered "pre-assembled" for ease and speed of installation.
(*) Subject to local or national regulations.
---